LATEST NEWS
"Holy is the true light"
was premiered at Leicester Cathedral
by the St Wulfram's Church Choirs
at the annual commemoration of the Battle of Bosworth
Saturday 18th August 2018
With text suitable for Remembrance, All Saints, All Souls and Commemorations,
this piece for SATB divisi can be bought from
[Chichester Music Press HERE]
BIOGRAPHY
Born in Nottingham, Paul Hayward read music at the
University of Wales, Bangor
and is currently undertaking postgraduate studies in vocal/choral composition at the
University of Aberdeen
with the Royal Wedding composer Professor Paul Mealor. His primary field of interest is choral music as a composer and conductor, although he can occasionally be seen playing the harpsichord and organ in solo, continuo and accompaniment roles.
Paul held organ and choral scholarships before two assistant cathedral organist posts in the Anglican and Roman Catholic churches, as well as a similar post at a public school. This gave him the opportunity to play for broadcasts, CD recordings, tours and a royal visit. As a
conductor
, Paul has worked with a variety of choral and instrumental ensembles of different ages and abilities, from conducting a youth choir to training cathedral choristers, working with chamber choirs and choral societies, as well as instrumental ensembles. He has also led several successful workshops and "come and sing" events for choirs. He currently directs the
Ruddington and District Choral Society
with the
Ruddington Chamber Ensemble
in Nottinghamshire, as well as being the assistant director of music and accompanist to the chamber choir
The Cranmer Company of Singers
. Paul studied choral conducting with Peter Broadbent and Neil Ferris on the
Association of British Choral Directors'
course for advanced conductors, resulting in the award of the
LRSM in choral direction
, and he has recently conducted a variety of works including Purcell's "
Dido and Aenas"
, Bach's "
Magnificat"
, Vaughan Williams' "
Five mystical songs"
and Hadyn's "
Nelson Mass"
. Paul also holds a number of other qualifications including the
Licentiateship of the Guild of Church Musicians
.
​
As a
composer
, Paul is published by
Chichester Music Press
as well as making a number of smaller compositions, arrangements and editions available for free via his website. His works have been performed around the UK and abroad, and he is the composer-in-residence for the choirs of
St Wulfram's Church, Grantham
. His setting of Binyon's words "
For the fallen"
was sung at the
Nottingham Civic Service of Remembrance
in November 2017 and his setting of "
Holy is the true light"
was commissioned for the
2018
annual commemoration of the Battle of Bosworth
in Leicester Cathedral.
​
​​Paul gives regular organ and harpsichord recitals in cathedrals, churches and other venues around the UK. These are kindly promoted by
www.organrecitals.com
and
The British Harpsichord Society.
Powered by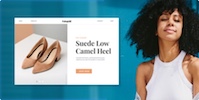 Create your own unique website with customizable templates.